Orion Medium
Orion comes from a desire to reinvent the Raden's know-how.
Known as one of the major arts in Japan, we wanted to bring another dimension to this particularly decorative mother-of-pearl inlay technique by including it in a product that could be part of our daily lives.
Made of wood and Urushi (lacquer), it is once lit that this candle holders with simple shapes takes advantage of the reflectiveness and subtleties of the mother-of-pearl fragments placed in its alcove.
Materials: Wood, Urushi & Raden (Mother of Pearl)
Dimensions: ø: 80mm x H: 90mm
Delays: Each product is handcrafted by our craftsmen per order or in very small series. The production time is currently estimated between 2 and 3 months.
Our products are currently in production.
Contact us for a pre-order and get an exclusive offer
Crafted by Raden Musashigawa
Designed by VoisinGuillemin
sold out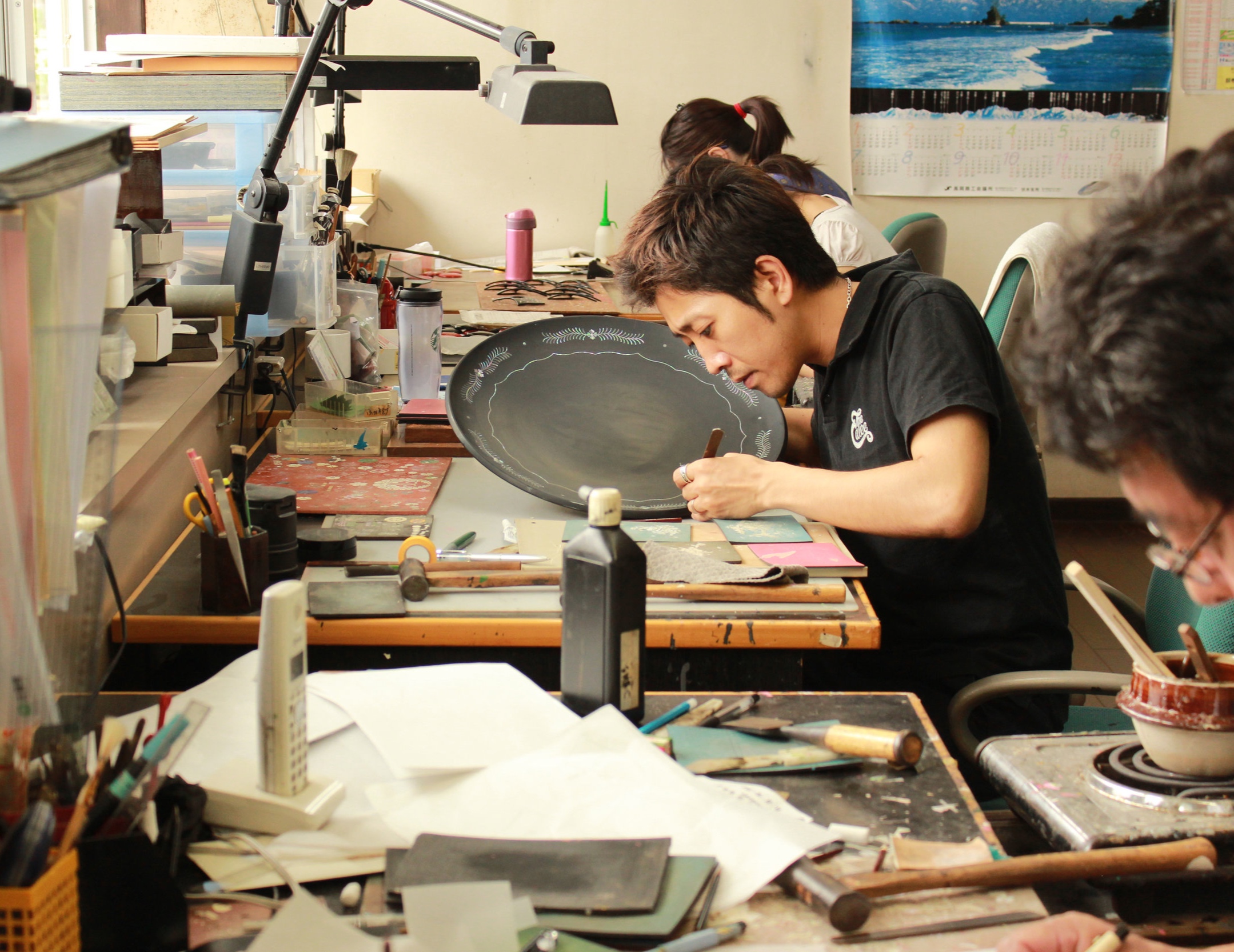 Takeshi MUSASHIGAWA comes from a family specializing in raden crafts for three generations. Recognized as a highly skilled traditional craftsman, he has been awarded for his works a number of times.
VoisinGuillemin Design Studio
VoisinGuillemin is a young design studio rewarded serval times for their vision. Their attention to detail, and their will to work with quality materials through a sober design is felt in each of their design.